Coming Up!!! – We will issue reminders for the pop-up sale on social media. New donations of material can be made to our book store and you can also drop off donations to our warehouse which is attached to the Byron Branch library at 1295 Commissioners Rd. West on Tuesday from 10:00 a.m.to 1:00 p.m. We ask that materials be packed into small boxes or bags for ease of handling.
The Friends Giant Fall Book Sale was held in October 2022. A special thanks to Don Menard and the many volunteers who worked beyond the call of duty to make the sale a success! Before expenses, $45,000 was raised for the Library's value-added programs and services.
Keep an eye out for Tweets promoting our pop-up sales and our 2023 fall sale!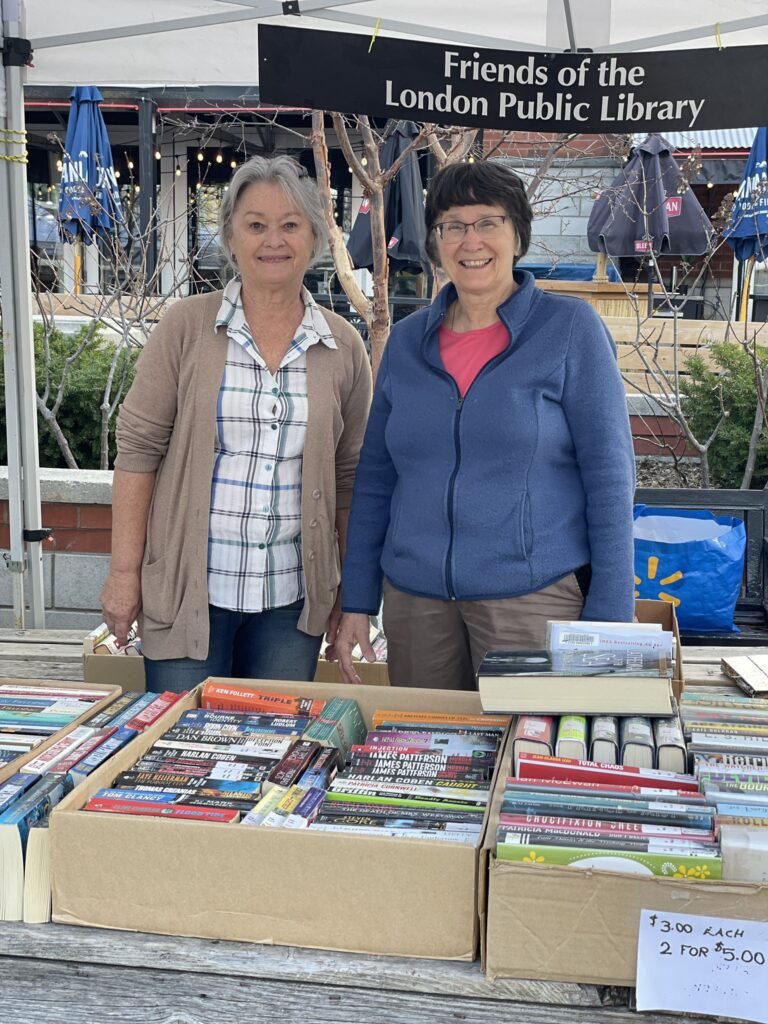 Friends of the Library thanks Campbell Bros Movers and Yale Trucks for their support