As a volunteer organization we always need help during the upcoming Friends Giant Book Sale. If you wish to volunteer please click on the SignUp button and choose your spot. Please Note – you will NOT need to register an account or keep a password on SignUp.

It's that wonderful time of year again, time for the Friends Giant Book Sale. The sale runs from Friday October 20 to Sunday October 22. The sale will be held at Centennial Hall, 550 Wellington Street, Lower Level, in downtown London.

We have a great selection of books, CD's, DVD's and even magazines. Something for every age group. Hope to see you at the sale!!
We will publish updates and reminders for our Giant Book Sale and Pop-Up sales on social media.
New donations of material can be made to our book store and you can also drop off donations to our warehouse which is attached to the Byron Branch library at 1295 Commissioners Rd. West on Tuesday from 10:00 a.m.to 1:00 p.m. We ask that materials be packed into small boxes or bags for ease of handling.
Keep an eye out for Tweets promoting our pop-up sales and our 2023 fall sale!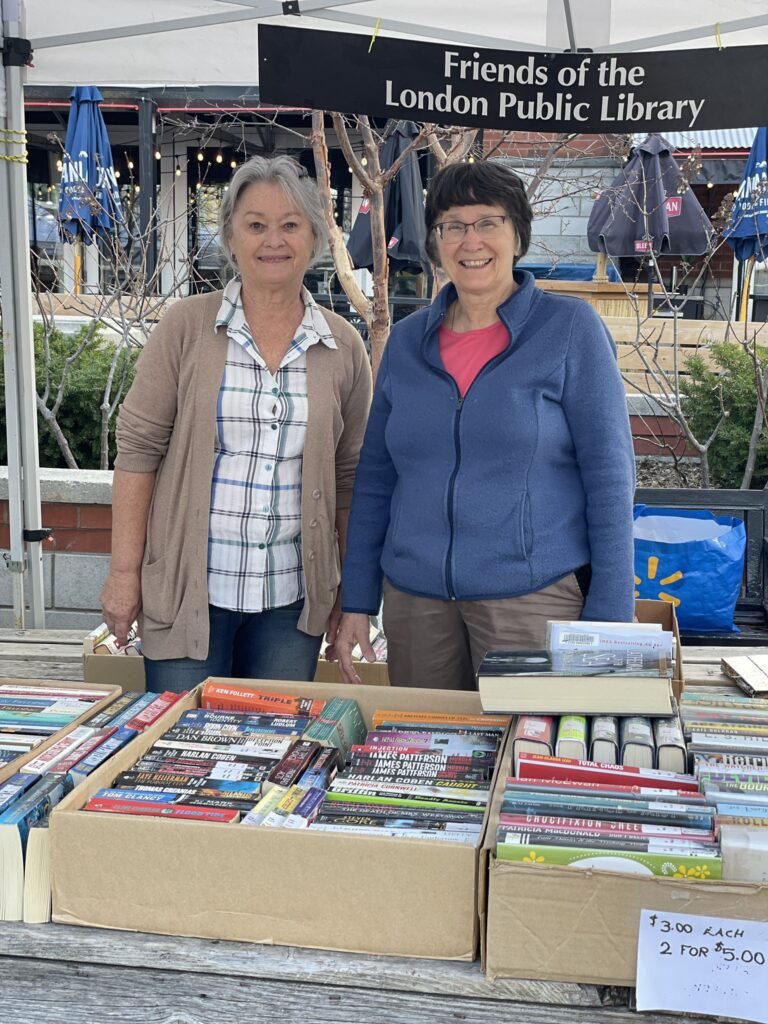 Friends of the Library thanks Campbell Bros Movers and Yale Trucks for their support