Covid-19 Update:
Posted 10th August 2021: After 16 long months of being closed due to the COVID pandemic the Friends of the London Public Library are pleased to announce that the Friends Library Book Store is now open. Hours are 10:00 a.m. – 3:00 p.m. weekdays and Saturday from 11:00 a.m. to 2 p.m. The Book Store has been refreshed and has a whole lot of new inventory. We look forward to seeing all of our former regular and new customers as well.
Please Note. We have resumed picking up donations of books, CD's, DVD's and other saleable material. Should you wish to make a donation of materials please leave us a voicemail at 519-661-2448 or use our contact form and one of our volunteers will contact you.
Managed and run completely by Friends of the Library volunteers, The Friends Book Store sells new and gently used books, CDs, DVDs, audiobooks and more. There are hundreds of different items to choose from, including fiction, non-fiction and children's materials. New inventory arrives weekly and every month. The Library Store's special promotions are advertised at the store.
If you have new or gently used books you no longer want, why not donate them to Friends at our Book Store next to the central library in Citi Plaza? If you have a large quantity, please use our Contact page to arrange for a pick-up or more information.
We would appreciate the following:
Gently used, recently published books
Adult, teen & children's books
Gardening, Health & Wellness, Travel & Cookbooks
Classics (in excellent condition)
French language material
Recent popular magazines
CDs, DVDs, VHS and LPs (unscratched)
Please note that we are unable to accept the following:
Soiled, damaged, mouldy or damp items
Highlighter or pen marks on pages
Yellow or brittle pages
Outdated information (non-fiction)
Encyclopedias & textbooks more than 5 years old
Older news magazines
Any material copied from originals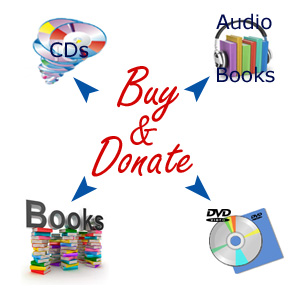 The store is located attached to the central library and adjacent to the main concourse in the Citi Plaza.
STANDARD STORE HOURS
Monday – Friday: 10.00am – 3.00pm
Saturday: 11.00am – 2.00pm
Sunday: Closed