Covid-19 Update: The Friends Bookstore remains closed due to Provincial COVID-19 guidelines. Based on the tentative schedule put forward by the Province, we anticipate the Bookstore will reopen early August. Hopefully the positive trend we are experiencing will continue and it will be sooner. We will keep you posted via our webpage and Facebook. Please Note. We have resumed picking up donations of books, CD's, DVD's and other saleable material. Should you wish to make a donation of materials please leave us a voicemail at 519-661-2448 and one of our volunteers will contact you.
Managed and run completely by Friends of the Library volunteers, The Friends Book Store sells new and gently used books, CDs, DVDs, audiobooks and more. There are hundreds of different items to choose from, including fiction, non-fiction and children's materials. New inventory arrives weekly and every month. The Library Store's special promotions are advertised at the store.
The Friends Book Store has remained closed since March 2020. It is difficult to predict when the Book Store will reopen and the store managers continue to monitor developments. Given the current significant downward trend in new cases and the anticipated roll-out of vaccines, we will try to initiate a limited opening during late March or early April. It is expected that opening on a full-time schedule will require recruiting new volunteers. Watch for announcements regarding Book Store reopening plans and recruitment opportunities for new volunteer positions which will be posted on the Friends website.
If you have new or gently used books you no longer want, why not donate them to Friends? Small quantities may be dropped off at any Library branch. If you have a large quantity, please use our Contact page to arrange for a pick-up or more information.
We would appreciate the following:
Gently used, recently published books
Adult, teen & children's books
Gardening, Health & Wellness, Travel & Cookbooks
Classics (in excellent condition)
French language material
Recent popular magazines
CDs, DVDs, VHS and LPs (unscratched)
Please note that we are unable to accept the following:
Soiled, damaged, mouldy or damp items
Highlighter or pen marks on pages
Yellow or brittle pages
Outdated information (non-fiction)
Encyclopedias & textbooks more than 5 years old
Older news magazines
Any material copied from originals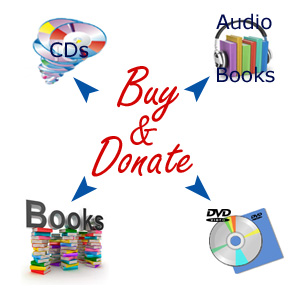 The store is located attached to the central library and adjacent to the main concourse in the Citi Plaza.
STANDARD STORE HOURS
Monday – Thursday: 10am – 5.30pm
Friday: 10am – 5.00pm
Saturday: 10am – 4.00pm
Sunday: Closed